Somos Madrileñer [mad-ruh-ley-neR]
Male or female name. Proud citizen of the exceptional metropolis Madrid, sophisticated person with impeccable taste to collect experiences. He/She stands out for his/her frank and slightly irreverent approach to life.
WE CELEBRATE MADRID
This collective project of artists was born with the aim of encapsulating a perception of MADRID and turning it into a decorative object, with a special meaning for those who have walked through its streets and with artistic value for those who know about art.
ARTISTIC VALUE
It is awarded by the amazing work of our group of illustrators who love Madrid and whose artistic career is starting to be recognized. Pieces printed in limited editions, with a certificate of authenticity signed by their creators.
CONTAMOS HISTORIAS
Each illustration tells a story of Madrid, of its people or its lifestyle, which fit perfectly into a creative puzzle. The special connection between those stories and yours is the added value of THE MADRILEÑER.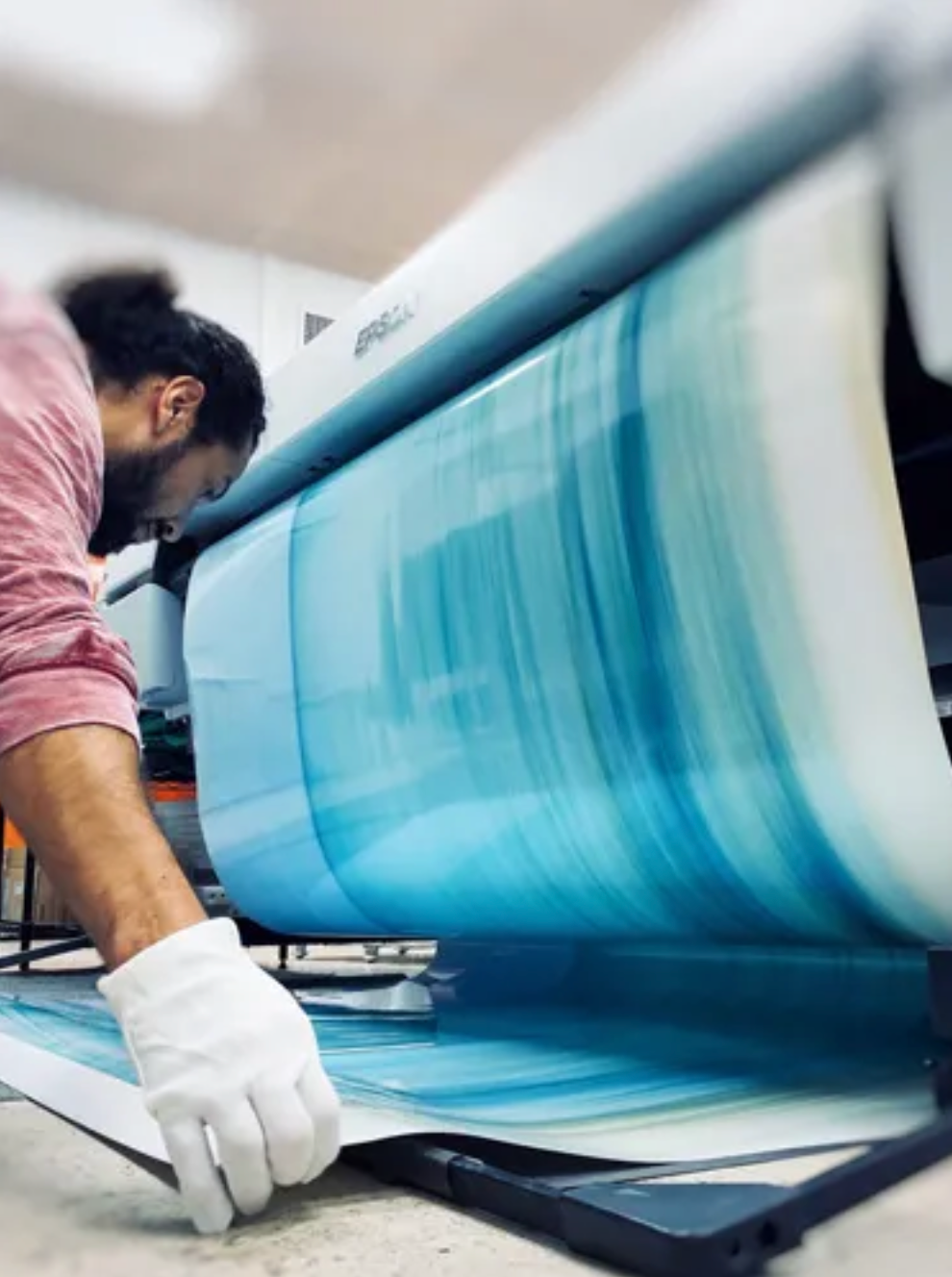 MUSEUM QUALITY
The artists create their illustrations with various techniques, and our artisan workshop faithfully prints limited editions on 200 gsm Hahnemühle PhotoMatt paper, with 12 inks (giclée or museum quality), in pieces that can last more than 100 years.​
SOLO 250
De lo bueno, poco... aseguramos la exclusividad de nuestros diseños con ediciones limitadas y numeradas a mano. Tan solo imprimimos 250 copias de cada lámina.
CURATORSHIP
A careful process of art direction, which ranges from the selection of the artists and stories that are going to be captured, to the joint work of refining the image to make each piece unique. In charge of Paola and Gautier, two globetrotters with a heart from Madrid.
Check out our FAQs for quick and easy answers!
Do you have a physical store?

We enjoy the flexibility and exclusivity that online sales and word of mouth give us. However, we love to meet the most passionate Madrileñeros and show them the works live, so you will see us in the most curious art markets in the city and in the most exclusive concept stores in the world.

We are crazy to meet you.

Find us in Madrid at:

Co Showroom - Calle de Mejía Lequerica 16 https://coshowroom.es/

The artists of the neighborhood - Calle de las Dos Hermanas 24https://losartistasdelbarrio.com/

Amezkua - Calle Palma 5 https://amezkua.com/

Nomad Soul - Calle de la Cruz 33 https://almanomada.eu/

Cachito - Calle Mayor 42
Who does the illustrations?

Each work is made by a different artist, but they all have in common that they love Madrid and that they are storytellers. Many have editorial illustration experience and have even published their own books. You have more information about the trajectory of each artist in the description of the work that you find on the store page.
What presentations / sizes do they have?

We sell in 4 convenient sizes: 10x15cm, 30x40cm, 40x50cm and 50x70cm. They all fit standard frames you find at big box stores. We also offer plain wood framing to make it easy for you to install at home.
Do you do international shipments?

Yes, we ship to all parts of the world. Our shipping policies are:

Spain: 2 to 4 business days

Europe: 4 to 6 business days

Extra European: up to 15 working days
Why don't your works cost 5.95 Eur?

The €5.95 price that you see in the upper left corner of our prints is a nod to the format of a magazine cover, but it is symbolic.😉

Our prices are calculated to be able to offer fair remuneration to artists and cover the costs of fine art printing (12 inks and on museum-quality paper), which can maintain its quality and vividness of colors for up to 100 years.